our ethos - eat well. do good.
From the farmer nurturing his produce 'til harvest, to our Chef passionately creating gastronomic perfection, at LOCAL & Co. you meet the hands that feed you.
Over eighty-five percent of Barbados' produce is imported. Our aim is to turn that on its head. It's why we actively support regenerative food systems, organic farmers, biodiversity and meticulously source and forage for wild foods. By working alongside artisans, producers, farmers, fisherfolk and butchers on the Island we do whatever we can to help maintain the health of our oceans, soils and food communities. 
By supporting them, they in turn support us so we can bring you homegrown, clean food… because for 100% you deserve to be nourished with the very best.
impact - Support with your fork
When you eat off our menu you make the most delicious difference. 
What you choose to buy and eat impacts our environment, community and economy. 
Eating and drinking with us at LOCAL & Co means you are literally helping to grow local food systems, minimising your carbon footprint, building biodiversity and supporting the local economy. Isn't that forking amazing.
SUSTAINABILITY – Honouring nature and preserving the purest of traditions
eat, live, be sustainable  
Making sustainable choices for you. For us it is all about circular economies, holistic thinking and natural cycles of life. The Chefs at Local & Co. cook like the farming families of old, fermenting, pickling, preserving and cooking with the rhythms of nature and seasons. Our menus change regularly and often a dish will be created on the day. We use traditional cooking methods like grilling on an open flame, slow smoking & roasting. We don't use chemicals & molecular gastronomy, nor do we sous vide food in single use plastic bags. We teach our Chefs how to cook sustainably and use their senses.
We buy from small scale butchers who respect animal welfare and believe that if you are going to eat meat, eat better meat. It is the way the animals have been reared & how they are treated that matters. Our chickens and eggs are truly free range; we don't just buy the prime cuts (that other restaurants want); we commit to the whole animal where possible to reduce wastage and not imbalance the process; our fish comes from small scale fishing communities, generally speared or line caught and always comes from local waters, with the seasons. We only choose sustainable seafood.
When we develop a product like the cultured butter with Hatchman's, we commit to taking and using the by-products like Buttermilk, therefore reducing food waste. When we prep and process the amazing vegetables we grow, all the trimmings & offcuts go back into compost for Walkers Reserve & our farmers. We support regenerative farming. We don't use additives, preservatives, processed foods or GMO products. The flour we use is milled in St Vincent & is unbleached. Our bottled water is Eco Sky water, made on the island.
Our water glasses are up-cycled wine and water bottles. We do not believe in single use plastics and any disposables we do use are compostable & biodegradable. Reduce, Reuse, Regenerate and Recycle.
Even our appliances have been selected with efficiency in mind. Our building roof has been equipped with a 16.8kwp solar system to offset our carbon footprint, the panels will make approximately 25,000kwh per year. We have also partnered with Walkers Reserve's tree planting initiative, "One Tree for Every Bajan". All this goes towards a circular economy for the island and reduces all of our waste considerably.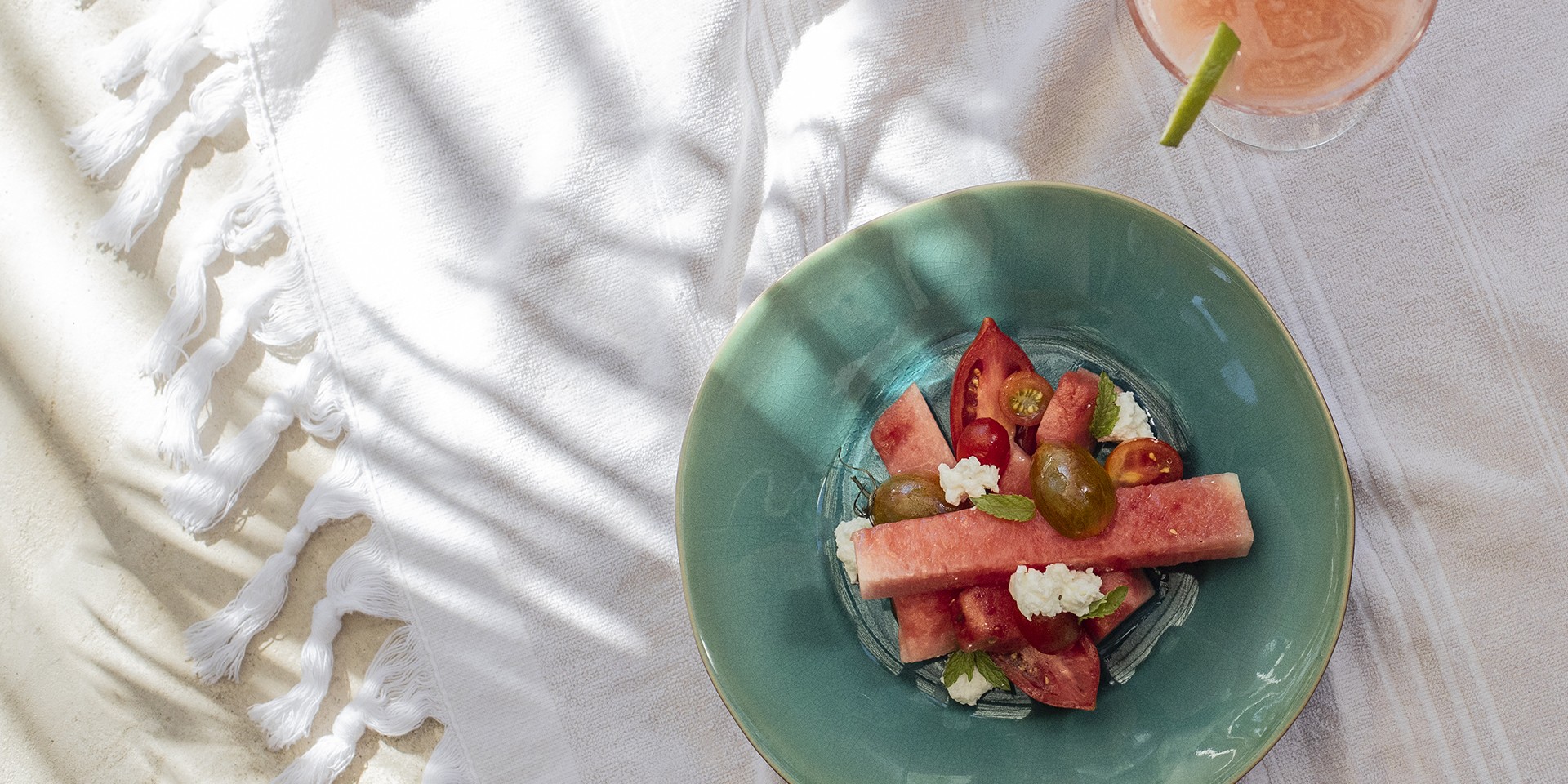 BE KIND – Let's break bread together.
It's how relationships are built… whether you're being served or giving service
That phrase, you know it - 'we are our brother's keeper', well that's exactly what we strive to do here. To really achieve that means treating each other with respect and accepting one another for who we are, regardless of gender, race, sexuality…it's about the person and the passion each individual brings to the table…yup pun intended. 
Joining our team is becoming part of this family. And it isn't just about making food and serving drinks, it's about connection. That's the reason our team's little bonding rituals are so important, like cooking for each other and sharing a meal at the end of a shift. It is vital every team member feels safe, valued and most importantly supported.