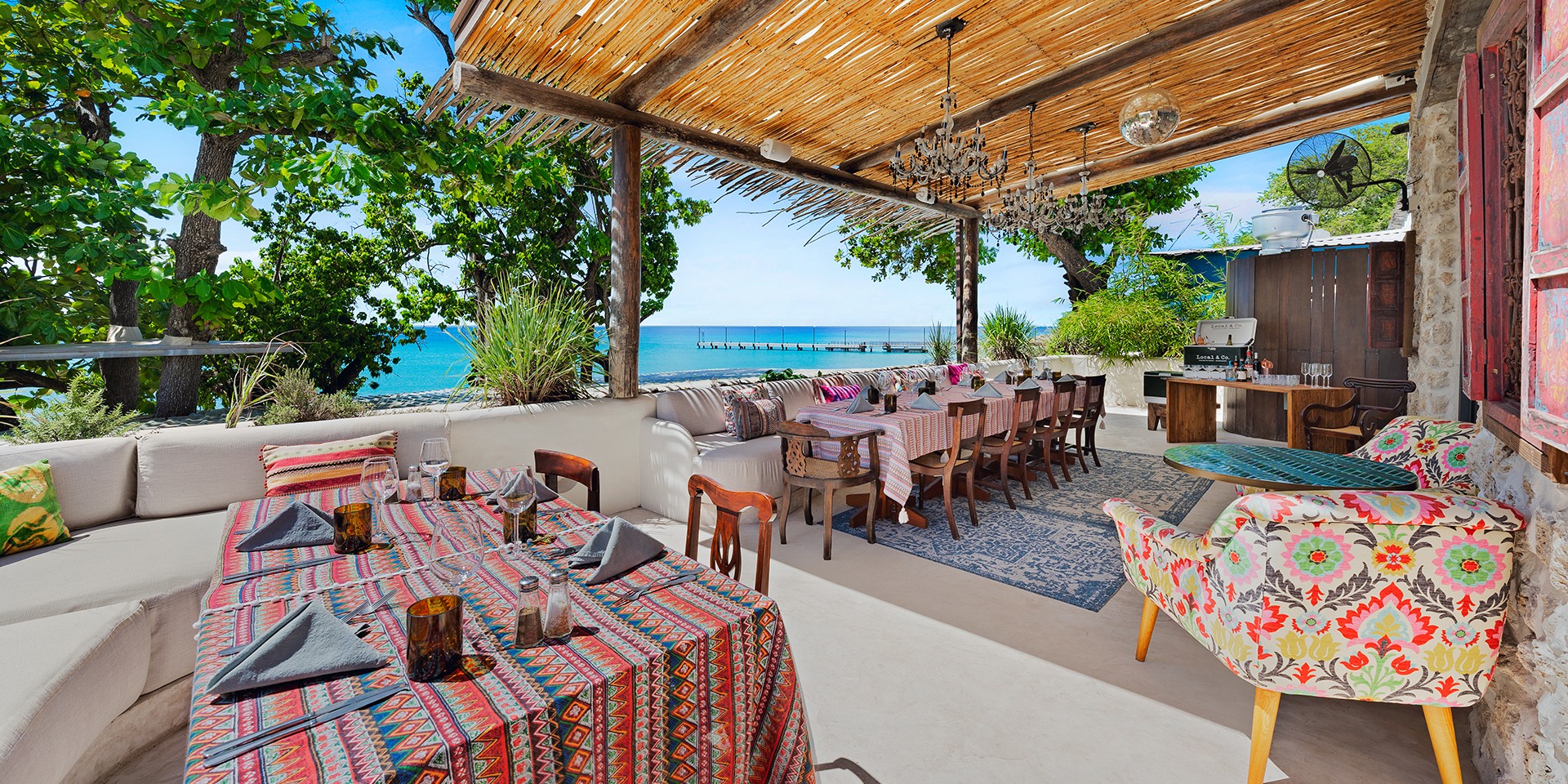 upstairs
The space to spend time, to experience, to enjoy moments that matter. Come eat, drink, cook, create or just hang out 'Upstairs'.
Imagine the charm of an 18th Century storeroom, used centuries past to hideaway rum, tobacco, sugar, even the occasional stowaway, transformed into an exquisite 2-bedroom, 2-bathroom loft with a terrace and dining area. That what 'Upstairs' offers. This 2,100 sq. ft. space has a magical view of the ocean and is a beautiful place to escape. 
Whether a small celebration or an intimate getaway, guests can overnight, access room service or indulge in the delicious gourmet creations available downstairs from LOCAL & Co. 
This unique and beautifully appointed loft can be host to Friends of LOCAL & Co. where co-operatives are formed and where passionate, talented people meet to collaborate and create.  An ideal environment to showcase the island's talent, 'Upstairs' is the perfect venue for any number of events from cooking demos and flower arranging classes to celebrations and intimate gatherings.
Events
You can book Upstairs for your own event complete with a full bar, canapes, bowl food or food stations. We also offer restaurant buy-outs for Weddings & large occasions with a bespoke menu consultation and personal mixologists. Booking your event with us also means you are not only supporting local economy but also choosing the sustainable & eco option too. You can even have one of our chefs cook and interact with you, showing you the best of Barbados's wild foods.